Sunday @ 2:30 PM
From The East: Conjuring New African Images From Old
Guest curated by Alice Smits and Lee Ellickson
Co-founders of the Amakula Film Festival in Kampala, Uganda
TRT 91 min.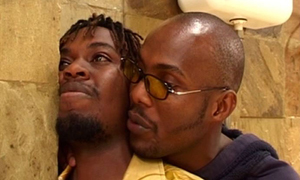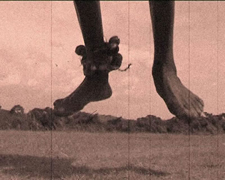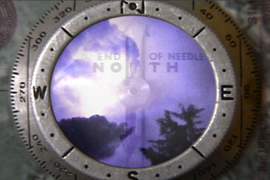 Kakoko - Samson Ssenkaaba 2005 7:00
This film questions the mystery of death in the eyes of a dying chicken. A.k.a. 'Xenson', Graduated with honors from Margaret Towel School of Industrial and Fine Art after studying engineering at Makerere University. He is a member of 'Yes! That's us', a group of video artists who work in music videos, art films, documentaries and animations.


Fala - Vincho Nchogu Uganda, 2005 9:00
A moral story derived from a Kisii saying about two neighbors who, at first, have a misunderstanding, but later on come to benefit from one another. "Fala" was made with a budget of 10 US dollars.

The "Moments" Project Shams Bhanjin, 2005
The "Moments" Project is a series of films that are no longer than 5 minutes covering a wide range of soul-searching themes capturing moments from daily life that blend with fantasy. They are meaningful 'fillers' for locally produced broadcast TV in Africa. This project, started a year ago in Kampala is an opportunity for local talent to gain experience towards bigger goals.

Divine Interaction Uganda, 2004 4:00
A dejected young man is given an opportunity to better his life.In his confusion he pays the price for making the wrong choice.

Distraction Uganda, 2004 0:45
Containing a humorous twist this story is about protecting the environment.

The ATM Experience Uganda, 2004 0:40
This film shows how sexual fantasies can take over our daily lives.


It can be round Steve Jack Nyeko Uganda, 2004 9:00
Khan is trying to find a way to make a ball so he can play with his big brother Ronaldo and friend Figo. After a successful dustbin search he impresses them and is allowed to play along.

When we shot a DV music video Donald Mugisha (Yes! That's us) 7:00
What's wrong with shooting in Uganda? Nothing is wrong except time.


Early Symptoms in Kampala Jeff Walker Uganda, 2004 7:00
This experimental narrative, shot in Uganda and Rwanda is told in the eyes of a non-native in East Africa. The narrator has a growing fixation on the wetlands surrounding his home in Kampala and the idea that he may have a secret twin living in the swamp.


Lamokowang Petna Nadaliko Katondolo DRC/Uganda 2004 13:00
Is the digital age another dream or will it turn into a nightmare? The calabash, used as a metaphor for Africa, questions yesterday's representation of the cinema while emphatically addressing tomorrow's. With a mixture of fiction and documentary the Watmon Cultural Group is opening up a new path for young African cinema.


Bon Voyage Kapwani Kiwanga Tanzania, 2004 3:00
A visual exploration of labor, Bon Voyage is a portrait of one woman and her workplace in the toilets of Paris'Montparnasse rail station.


Born Losers Aleks Kamau Kenya, 2005 19:00
A short film about youth coping with the shortage of jobs, Born Losers takes a comical look on two young men who try to win the hearts of women in order to rob them.

Epilogue Willaim Owsu Kenya, 2003 12:00
Epiloque is about writers suppression by the government.A relationship gone sour and immoral.